Airestec Sdn Bhd
Cleaning Agent Supplier and Contractor
Supply and Installation of Green Cleaning Product for HVAC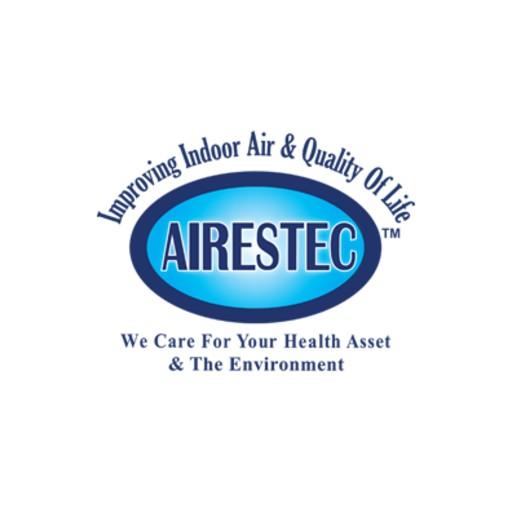 About Us
Airestec Sdn Bhd. was established in 2001 with the aspiration to make a difference using green and multi-enzyme technology for decontamination, cleaning, and treatment. Airestec comprises an award-winning team of diverse backgrounds and culture that relentlessly pursue excellence by offering the highest quality of products and services to our clients. Our esteemed clients are located throughout Asia, like Australia, Malaysia, China, Hong Kong (China) and Indonesia. An R&D arm was set up in 2011 for continuous research & development in the field of green products and enzyme technology. Our insightful scientists have invented a series of environmentally-friendly, enzyme-based cleaning agents, which have been certified under the SIRIM Eco-label scheme, MyHIJAU Mark Green Label scheme, BioNexus status as well as Halal under Jakim.

Our products and services covers whole peninsular Malaysia including Selangor, KL, Penang, Johor etc. Normally Acid or Alkaline are used as cleaning agents for air conditioning systems, but they have some disadvantages such as coil damages of equipment causing metal loss, the chemical components of Acid and Alkaline also will inflict damages towards human health. We offer a wide range of cleaning products that are recommended to be used in the following industries: Heating ventilation and air conditioning (HVAC), Refrigeration System, Cooling Towers & Piping, Pharmaceutical Industry, Commercial, Residential Kitchens, Food Courts, Food Processing Plants, Walkways, Driveways, Playgrounds, Abattoirs, Logistics, Containers, Wastewater Systems, Vehicle Radiators, General & Household Cleaning (floors, bench-tops, walls of kitchen, toilet, dishwashing, laundry, carpets) Outdoor Environment, Scrubbers, Cleaning Additives and etc.

we decontaminate Heating, Ventilation and Air conditioning (HVAC) systems including Air Handling Unit (AHU), Fan Coil Unit (FCU), Cooling Towers and ductwork. The treatment is to prevent the growth of biofilm, mould, fungus, and algae. Our Bioactive Microorganism Surface Treatment (BMST) is also used to decontaminate cleanrooms, hospitals or any type of rooms to remove and prevent biofilm, mould, fungus and algae growth. It can also neutralize smoke smell after a fire.
Featured Product Brands
---
Airestec Sdn Bhd Products
---
Builtory Supplier Products